Danube WED 11-45kg. iðnaðarþvottavélar
High spin WED 11-14-18-27-35C-45C ET2
Industrial washer extractors for hotels and all types of laundries
High G Factor 450
Standard equippped with many features, such as Wet Cleaning and traceability, easily reversible from OPL to coin-operated version, make-to-order with possibility to customize them with several options, this new generation of free standing washers is designed to meet the needs of any kind of laundries: commercial, industrial, self-service.
New models 35 and 45 kg more compact (WED-35C and WED-45C)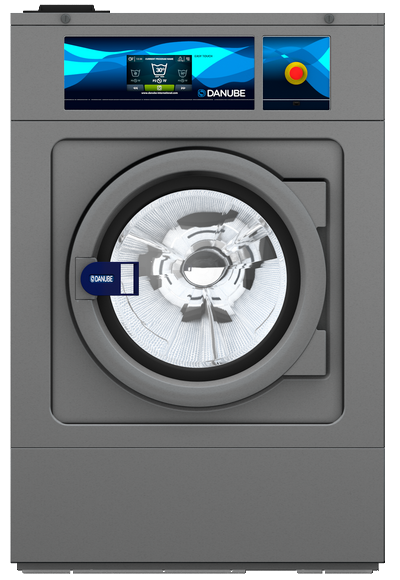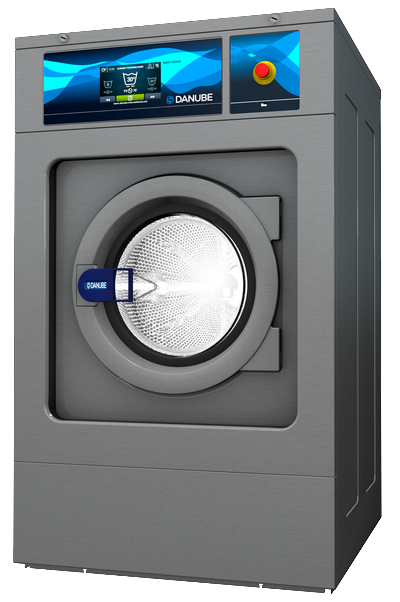 Wthat are the main features of this range of machines?
• Grey skinplate outer casing
• AISI 304 stainless steel vat and drum
• 8 signals for dosing pumps
• 3 water inlets as standard
• EASY TOUCH 2 microprocessor control with 7″ touch screen, fully programmable
• 29 preset programs, 37 available languages
• Traceability as standard
• Wet cleaning as standard: water levels and washing speed fully programmable
• AQUABAC water recovery tanks ready
• Wide loading door in aluminium
• Optimal Loading as standard: adjustment of water and soap consumptions according to the stated load.
• USB connection, ready for remote communication
Other options available to complement the range
Double drain kit for water recovery
AQUA FLOW: recirculation of water bath
6 extra signals for dosing pumps
Automatic weighing system on feet
Door silicon gasket (11 to 27 kg models)
Drain valve normally closed
Reverse opening door
Tropicalized model (ET2)
Drain pump for 11 and 14 kg models
Ergonomic plinth for loading height (11 to 45 kg models)
New plinths for mops, filter included (models from 11 to 18 kg)
Steam kit to transform an electric or hot water model into steam
AISI 304 stainless steel outer casing
Danube Online communication kit